news
Broadlands Police Station opens at Broadland Gate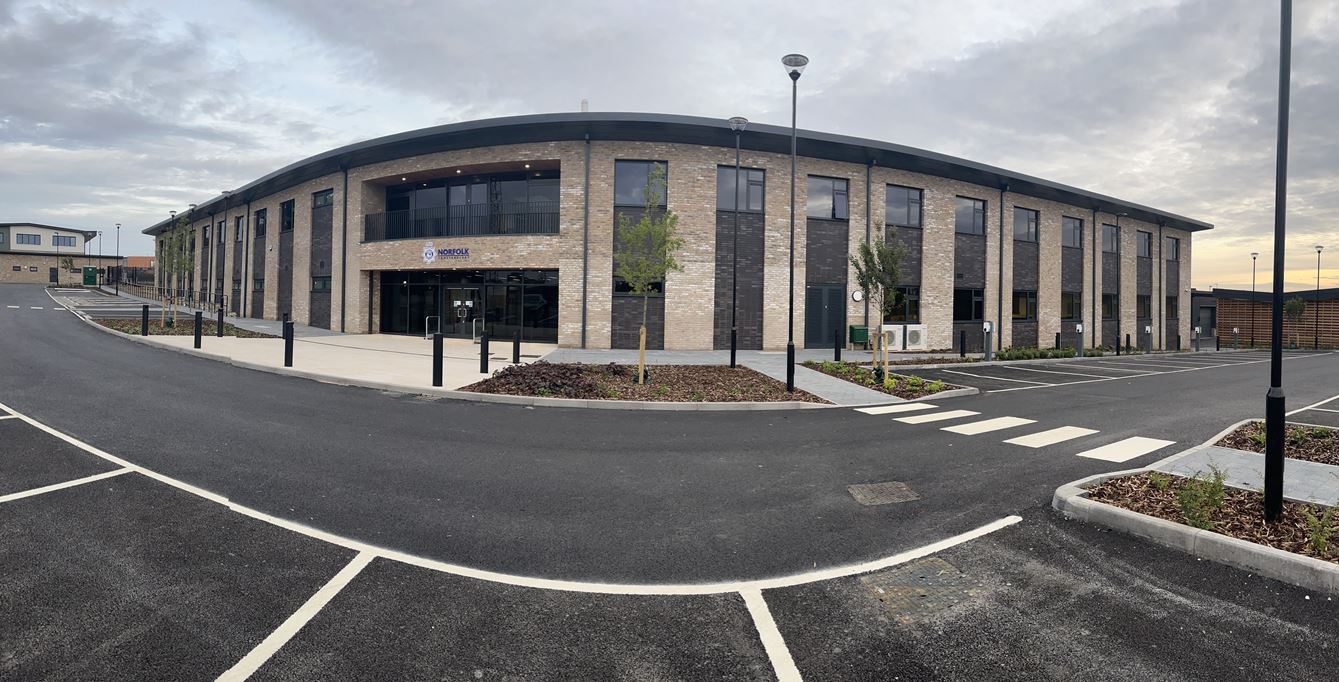 Together with the Ifield Group, we are proud to have secured a range of fantastic occupiers at our 48-acre mixed-use development at Broadland Gate, Norwich.
We are delighted to see the latest facility to open is Broadlands Police Station, home to Norfolk Constabulary. The new purpose-built Policing Hub will bring a range of resources together including detective investigations, safeguarding, crime scene investigation and public protection services. Chief Constable Paul Sanford, Norfolk Constabulary said:
"We wanted to bring specialist resources under one roof to help focus our efforts in areas of policing which are less visible to the public but crucial in protecting the public and dealing with high-risk offenders."
The development of Broadland Police Station marks the final project of a five-year modernisation programme, helping the force become "fit for the future".
For further information on Broadland Gate, please visit https://www.broadlandgate.co.uk/